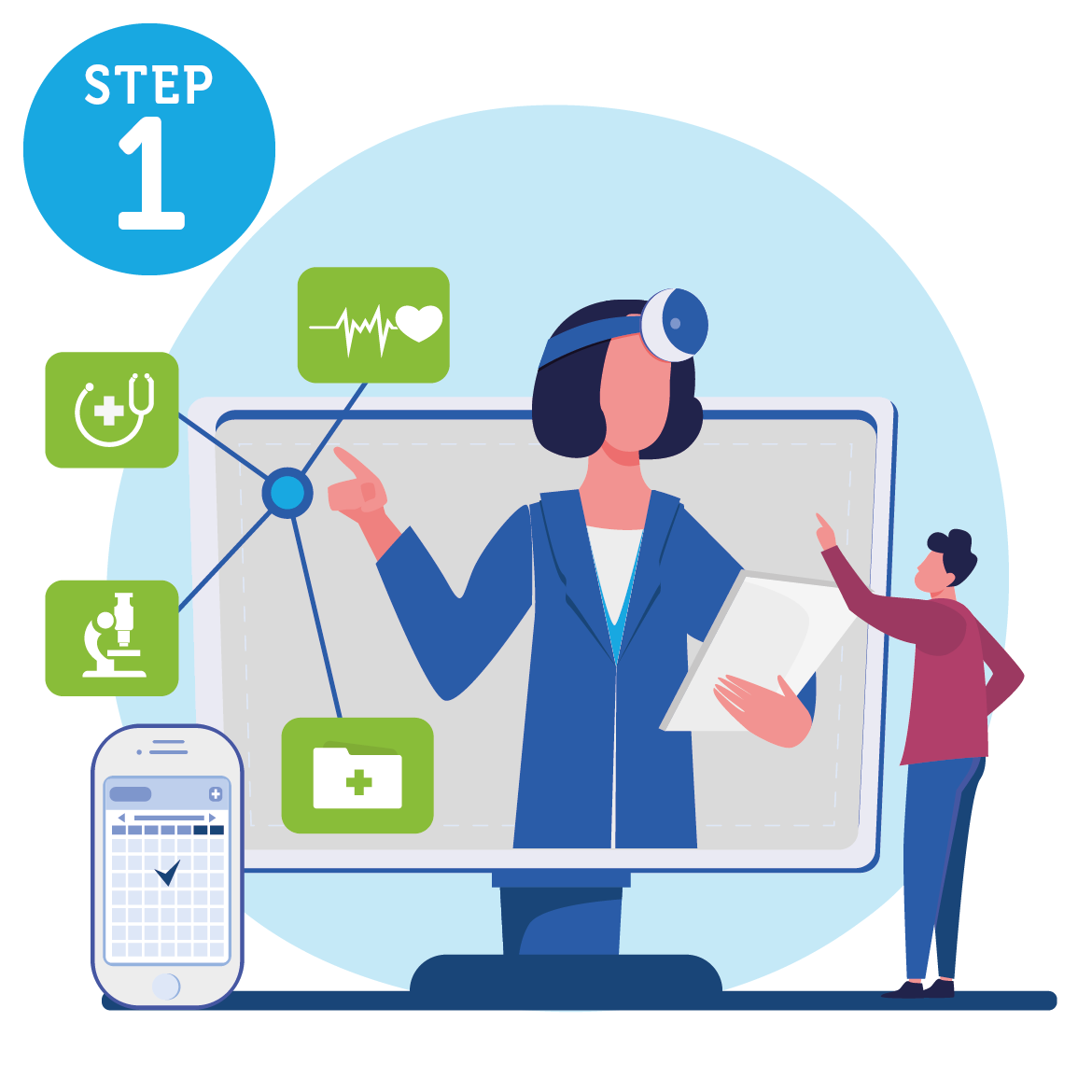 You order your prescription from your GP
We receive your prescription from your GP
Our pharmacy staff check and dispense your prescription
We pack your medication discreetly and deliver for FREE
To order your NHS Prescription:
1. Sign the declaration on the reverse of your prescription ticking the appropriate exemption.
Not too sure if you are exempt from prescription charges?
View a list of all exemptions to prescription charges here.
2. Post the prescription to our address.
Clear Chemist - FAO Pharmacy Team
Unit 20  Brookfield Trade Centre
Brookfield Drive
Aintree
L9 7AS
3. When we receive the prescription, it is processed immediately and then posted back to you, along with your medication FOR FREE!
Buy your private prescriptions online
* Excellent Value (up to 60% off High Street)
* Confidential & Discreet service
* Direct to your home or workplace
* You always have our full support
4 Easy Steps to Order ;-
1. Order your prescription item online through Clear Chemist
2. Select the option "I have a private prescription"
3. Select your delivery method (There is a delivery charge for private prescriptions)
4. Send us your prescription by post to our Clear Chemist Address.
5. Receive delivery, discreetly, to your door.
If there is an item you require that is not on our site then please call us on 0800 6126326 or email pharmacy@clearchemist.co.uk
No Prescription? No Problem. Here at Clear Chemist we understand that you dont always have time to see your own doctor - So have a consultation with our Registered GP
FAQ's - Repeat Prescription Service
Is this really a FREE service?
Yes it is FREE. If you normally pay for your NHS prescriptions, you will still need to pay the normal fee, which is £9.35 per item. Otherwise, if you are exempt then you will not be charged. 
If you have a PRIVATE prescription, then there is a delivery charge, which can be selected on our website during your order.
What is an NHS Repeat Prescription?
An NHS repeat prescription is an instruction by your doctor to prescribe the medication you need to treat a specific medication condition on a regular basis. This means your doctor has given permission for you to be given this medication in future without having to make an appointment every time you run out.
How to order an NHS Repeat Prescription?
You can register with us using the 'Electronic Prescription Service', which will save you time in having to pick up your paper prescription from your doctor every time.  They'll check and dispense your medication before posting it to you by Royal Mail or DPD, in plain discreet packaging.
How long will my medication take to arrive?
We advise you to order your repeat prescriptions at least 5 working days before you require it. This gives enough tome for your GP to process the prescription and us to dispense, check and deliver for FREE. You can even track your medication as we send you tracking details once your order has been sent out.
Contact Us
You can contact us using the services below.
1. Email us - Pharmacy@clearchemist.co.uk
2. Phone - 0151 521 8879